Shubika Bilkha – Advisor. Entrepreneur. Author. Executive Coach
Founding Partner, Edpower-U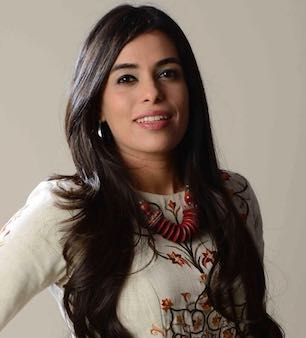 Shubika is a dynamic entrepreneur, media spokesperson, author, corporate advisor and millennial career coach with experience that spans the financial, technology, ecommerce, education and real estate sectors in India and Internationally. She has an ideal combination of corporate experience, having worked with large companies such as Deloitte, as well as been the Managing Director of two early-stage start-ups in technology and education.
Shubika was most recently the Managing Director of a leading vocational training institute and has worked with a number of leaders across industry, government and the educational ecosystem in India and the UK.
Shubika is a published author with her first book widely distributed. She has also been a prominent media spokesperson for the real estate and education sectors in India having contributed to publications, portals, panels/events, the radio and television channels in India.
Shubika is an alumna of Mount Holyoke College, USA and Columbia Business School, USA; an Associate Member of the Chartered Securities Institute (CSI) in the UK; and has completed the "Building Excellence in Higher Educational Institutions" at the Indian School of Business (ISB), Hyderabad. Shubika has done her Executive Coaching Certification Training at CTI London, UK in line with the International Coaching Federation (ICF) Accreditation guidelines.
Amit Bose - Entrepreneur. Advisor. Angel Investor. Consumer Expert.
Partner, EdpowerU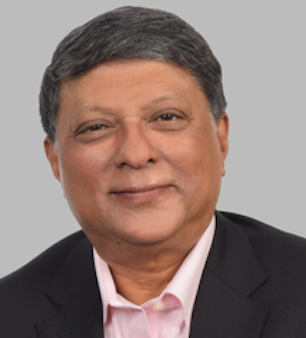 Amit has 40 years of rich and diverse experience in Senior Corporate Leadership roles and as an Entrepreneur.
He has previously held roles such as President, Tata Teleservices, President, Reliance Infocomm, CEO, Mattel India, Vice President Pepsico Asia Pacific and Head of Marketing Foods Hindustan Lever, to name a few.
Amit's experience is evenly divided between FMCG (Hindustan Levers, Pepsi and Mattel) ,Mobile (Reliance Infocomm, Tata Teleservices and Bakrie Telecom) and Internet businesses (Own and Investee Start-ups in E-Commerce, Social Commerce, Mobile Platforms and Enterprise Messaging).
Amit has worked extensively in India and across Asia. He specialises in Strategy, Marketing and Consumer Technologies.
Amit is a MBA from IIM-Ahmedabad and a Mathematics (Honours) Graduate from Mumbai University.
Lina Bilkha - Director, Talking Talent India
Partner, Edpower-U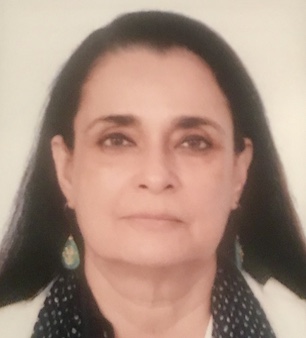 Lina specialises in Inter-cultural Consulting, Executive and Life Coaching, Leadership and Talent Development, High Performance Team Building and Gender Diversity Consulting. Over the last 25 years she has worked in India, the UK, Indonesia and Europe with blue chip Companies in Financial Services, Technology, Telecom, Pharmaceuticals, Consulting, and Government Organisations.
She has individually coached 1000+   senior managers of over 20 nationalities. She has worked extensively with groups and individuals, equipping them with skills to be effective and successful in dealing with challenging business, leadership and personal life issues.
Lina holds international certifications in Executive Coaching and Gestalt Training from the AoEC UK, is a licensee for the International Readiness Check from The Intercultural Business Institute, Netherlands, Life Coaching from The Life Club UK and her latest accreditation is of MEWS – A Managerial and Executive Wellbeing Survey from Eek & Sense Australia. Lina graduated in German and Psychology before gaining her Masters in Linguistics.
Lina is Director India of Talking Talent ( a Global firm specialising in Parental Transition Coaching, Progression Coaching and Inclusion and Diversity Coaching), Cross Cultural  Consulting ( India and UK) and a Partner at Edpower-U. She is a member of the International Coaching Federation, the Mumbai Coaching Association and several Business Associations including IBG, CII and BBG.
Some Key Clients: Booz Consulting, Munich Re, E&Y, Grant Thornton,Bakrie Telecom, CITI, Phillips Semi Conductors, Siemens, UKTI, Shell, ABN AMRO, HSBC, KPMG, Barclays Bank, Morgan Stanley, Sodexo and UPL
Dr. Ann Means - Faculty. Researcher. Advisor.
Advisor, EdpowerU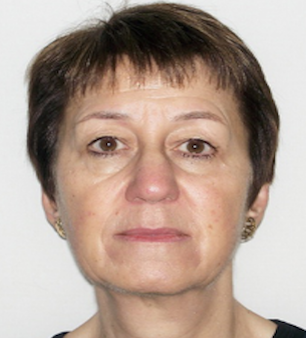 Dr. Ann Means holds an MsC and PhD in Organisational Behaviour from Birbeck College, London and a BA in Modern Languages from Birmingham University (UK). Her career spanning 30+ years combines corporate consulting with research, training and government service. She specialises in developing the skills and knowledge essential for success in international business, in particular intercultural, team and leadership capabilities.
Her consultancy projects include group and individual training and coaching for clients in a range of industry sectors and in a number of locations, including India, the UK, Indonesia, Germany, France and the Netherlands.
Dr Ann Means has lectured on intercultural skills, cross cultural communication, international business, and research methods at a number of business schools and colleges in the UK, India,
and Malaysia.
She has worked as a tutor at Birkbeck (Life Career Development) and developed and taught courses on International Business at Oxford University. She also presents to business groups, on topics such as cultural diversity, working in culturally diverse teams, and the cultural context of specific nations (for example UK, India, Germany, France).
Some Key Clients: UK Department of Trade and Industry, Pfizer Animal Health, Siemens, Trompenaars Hampden Turner, Shell, HSBC, Bakrie, Philips, Birla, to name a few
Tina Trikha – Executive Director. Author. Executive Coach
Advisor, Edpower-U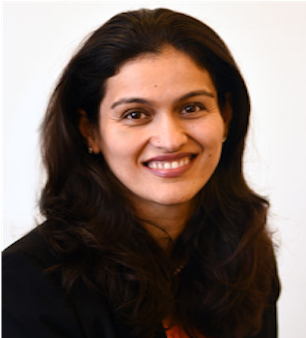 Tina Trikha has close to two decades of experience working with companies in the United States, India, and South-East Asia.  She currently serves as head of communications and talent development for SeaLink Capital Partners, a private equity firm based in Mumbai.
Previously she was Vice President of corporate planning and strategy at Godrej Industries Limited.  As part of her role, Tina worked with various Godrej businesses on defining strategic goals and identifying initiatives to achieve those goals.  Her responsibilities also included spearheading the innovation agenda for the consumer products business.
Prior to that, Tina had several years of experience developing growth strategies and identifying operational efficiencies.  She was responsible for strategic planning and business development at Scholastic, a children's book publisher and distributor in New York. Her roles also included providing financial and strategic advice to companies as a consultant with McKinsey & Company in New York and as an investment banker with Credit Suisse in New York and Hong Kong.
Tina has been a member of the Board of Trustees at the American School of Bombay for six years where she has served in several capacities including President of the Board, chair of leadership search committee, and chair of governance committee.
A published author, Tina is also trained as a co-active coach from CTI – one of the oldest and largest coach training organizations.
Tina has a Bachelor's degree in Economics from the Massachusetts Institute of Technology and a Master's in Business Administration from The Wharton School.
Siddharth Bansali - Founder. Entrepreneur. Tech Evangelist. Critical Thinker.
Advisor, EdpowerU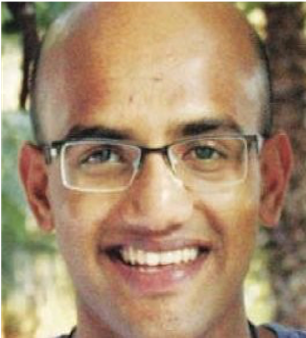 Siddharth Bhansali is the founder of Noesis.tech a technology solutions and services company that focuses on enabling digital transformation for the enterprise. Over a career spanning nearly a decade Siddharth has worked extensively across the domains of Banking and Financial Services, Food and Beverage, Education as well as Retail and FMCG.
Siddharth also serves as a technology advisor and consultant CTO for leading Indian start ups such as StyleCracker, MissMalini and FoxyMoron. Most recently his company has launched a content analytics platform that is already in use by large scale eCommerce retailers such as Nykaa and Lenskart.
Siddharth has seen first hand the difficulties companies face in building effective technology teams that are able to understand business opportunity and build solutions to help organisations leverage them. He believes that while India can generate technologists at at a very large scale, these technologists enter the job market with skills that limit their ability to deliver value.
Key Technical Skills:
Programming Languages: PHP, Javascript (ES5), HTML 5, CSS3, Node.js, Angular JS, ReactJS, iQuery, Database Technologies: MySQL, Firebase, MongoDB, Containers: Docker, Code Management: Git, Server Technologies: Nginx, Apache
Sidd is also an alum of the University of Southern California (USC), USA where he studied Business and International Relations.